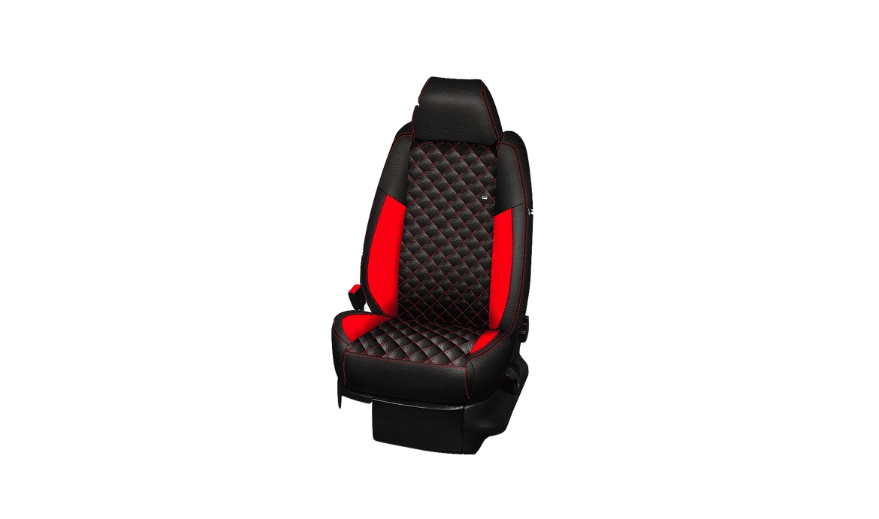 BEST CAR SEAT COVERS FOR YOUR SUPERFAST CAR
Superfast cars, or vehicles in general, are only great to drive when you're comfortable. Without comfort, no matter how great your car's tires, no matter how balanced your car rims, the driving will be a horror experience. And one of the best ways to have a comfortable car is investing in the right car seat covers.
In this post, we'll cover the best 7 car seat covers you need for your cars, as well as what you need to look out for when picking a car seat cover.
WHAT ARE CAR SEAT COVERS FOR?
The major use of car seat covers is to protect your car's upholstery, allowing the upholstery to last long. However, their utility is more than just that. Car seat covers are car accessories used to cover your car's original seat upholstery from wear and tear.
Yes, car seat covers are more than just that piece of material you use to cover your car seat. They have evolved past that singular utility; now, car seat covers offer you comfort, define your style and make your car's interior more appealing.
WHY USE CAR SEAT COVERS?
 IMPORTANCE OF CAR SEAT COVERS
Car seat covers protect your original seats from getting dirty, torn or unusable. With car seat covers, you can rest assured that your car seats will be good for a long time, all you need to do is change the car seat cover, and your car's interior is as good as new. No more worrying about spills and your car's seat wearing out. Your car seat protects the seat from all that.
UV Protection: As you drive around, the sun's rays pass through your windows and hits your car seat. With a seat cover, your covers are very well protected
Helps make your car more comfortable: With seat covers, your car seat takes on a new look, amplifying the aesthetic of your car's interior, as well as gives you comfort.
WHAT TO LOOK OUT FOR WHEN CHOOSING A CAR SEAT COVER?
Material type? Material texture? Colour? What are the important qualities you need to look out for when you're buying your first, or second, or even seventh car seat cover for our car?
Different people have different things that matter to them. However, if you are buying a car seat cover for your fast car, there are two vital factors you must consider. These factors are:
MATERIAL USED
The type of material used determines the level of comfort and protection the car seat cover will offer. For ultimate protection against wear and tear and spills, leather materials are the best choice. Leathery car seat covers also come in different colours. Car seat covers also be made from polyester fabric, which is a great material due to its durability and aeration levels. Sweat towel materials are also great materials for making car seat covers. Other materials include faux leather, vinyl and neoprene.
Whichever material catches your fancy, be sure you're comfortable with the seat cover.
AESTHETIC LOOK
Car seat covers need to add to the beauty of your car's interiors. If the colour, material type and car seat style doesn't fit the look you want your car's interior to have, then look away. Ensure the car seat cover complements your car's interior, whether it's in terms of colour or look.
CUSTOM-MADE OR UNIVERSAL
Seat covers such as the Leatherette by EKR are custom-made to fit certain cars, making them bad for others.
WHAT ARE THE BEST SEAT COVERS?
1. GORLAR PREMIUM UNIVERSAL FIT WATERPROOF CAR SEAT COVER
Like the name implies, this awesome seat cover, made from Nylon and neoprene, keeps your seat safe from water. The no-slip backing of the Gorlar car seat cover eliminates slipping and bunching. When you put the Gorlar seat cover over your seat, you can rest assured that you'll be comfortable. The seat belt protector makes the wearing of your seat belt easy and comfortable.
PROS

Universal fit, so it can fit most fast cars

Waterproof

Lightweight

Easy to install

Seat belt protector that protects your seat belt from sweat

CONS

Fabric is not as durable as leather
2. PIC AUTO MESH AND LEATHER UNIVERSAL FIT CAR SEAT COVERS
While this car seat cover looks like it's made from leather, it is in fact, made from polyurethane. One amazing advantage of polyurethane is that you can wash the covers while still enjoying waterproof benefits. The Pic Auto car seat cover also comes with detachable headrests and non-detachable headrest.
PROS

Great for a wide variety of cars

You can split fold the seats, making it easy for children

CONS

The tailoring is not the best; the seams come undone quick.

The front seat covers don't accommodate arm rest
3. AULLY PARK WATERPROOF UNIVERSAL CAR SEAT
These seat covers are made from durable polyester terry and EVA. The Aully Park Waterproof Universal car seats are easy to install, and with the waterproof material used, they don't get stained easily, and safe from sweats and liquid spills.
PROS

Easy to install

Can be washed with Machine

Made from waterproof materials

CONS

They get torn easily

the headrest can be sometimes uncomfortable
4. LUSO GEAR CAR SEAT PROTECTOR
This, unlike the regular car seat cover, is an accessory you just have to attach to your headrest and can rest assured that your seats are protected. After you've installed this protector, you are assured of it staying firm, not sliding up and down when you sit. When we talk about a well-designed car seat cover, we are talking about a seat made from PVC leather, 600D Oxford fabric, and waterproof PVC Materials. These materials make it easy for the protector be cleaned. These car seat protectors corners are heavily padded with durable PVC Leather-reinforced materials, making the super comfortable for you.
PROS

Water resistant

Has extra padding for comfort

Is a Universal fit

CONS

Doesn't protect your entire seat the way a car seat cover does
5. LEADER ACCESSORIES UNIVERSAL CAR SEAT COVER
Made from the best materials, the Leader Accessories universal Car seat Cover is the right choice if you're looking for comfort, class and elegance. The soft towel used in the headrest is 100% waterproof, absorbs bacteria and sweat, and it is machine washable. This seat cover is made from soft perforated faux leather with foam padding, which adds to the cover's comfort. The anti-slip backing keeps the covers from slipping off, making it ideal for fast cars.
PROS

Easy to install

Very comfortable

Easy to clean, thanks to the faux leather and foam padding

The towel layer is soft and comfortable

Has different colours you can choose from

CONS
CONCLUSION: The right seat cover for your car is aesthetically pleasing as it protects the car's seat. With car seat covers, depending on the material and style you prefer, you can have your car's interior transformed from a bland looking car to a home.
Don't drawback on transforming the look on your car's seat with amazing car seat covers. Enjoy comfort and beauty. Get the best car seat covers that you want and fit your lifestyle.