🔥 AVAILABLE UNTIL STOCKS LAST
Camco 40013 TastePURE KDF/Carbon Water Filter
🔥 AVAILABLE UNTIL STOCKS LAST
Specifications

Larger capacity filter lasts an entire season. Greatly reduces bad taste, odors, chlorine, and sediment in drinking water with a 100 Micron fiber filter. Durable in-line, exterior mount filter has a wider body to increase flow.
Compatibility: Standard Garden Hose Female Coupling For Pre-Tank Filtering
Used For: Removes Bacteria/ Heavy Metals And Chemicals
Type: In-Line Canister
Micron Rating: 100 Microns
Filter Media: High-Flow Carbon Filter
With Flexible Hose Protector: No
Quantity: Single With English/ French Language Packaging
Other Features

Larger Capacity RV Water Filter Lasts An Entire Season

Greatly Reduces Bad Taste, Odors, Chlorine And Sediment In Drinking Water

100 Micron Fiber Filter

High-Flow Carbon Filter With KDF To Help Prevent Bacteria Growth

CSA Low Lead Content Certified

Limited 90 Day Warranty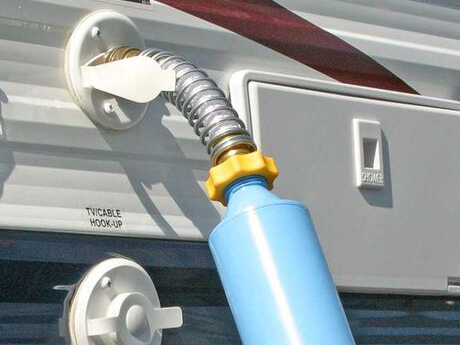 Clean Water Solution
Getting great water while on the road in your RV will never be the same with our carbon water filters.

Carbon has been a common medium in water filtration processes. In fact, nearly every type of water filter system utilizes carbon filtration in some way.

Hence these products provide answer to have a great quality drinking water, which is of the more important to have when living on the road.
Benefits of Carbon Water Filter
Carbon filtration systems are great ways to get clean, odor-free, and great-tasting water for RV, boats, small homes, and much more. Here are several other benefits of using carbon water filters:
• These are also great for removing chlorine's smell and taste, which cities use as a disinfectant
• Reducing chlorine and contaminants improves the taste of drinking water

• Effective in removing pesticides, bacteria, and dirt

• They protect your plumbing and appliances from clogging and damage caused by sediment buildup

• Some can even keep you safe from harmful microorganisms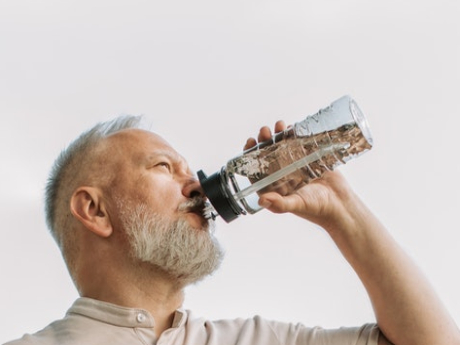 Drinking Water for the Road
Access to clean, fresh water for drinking, washing dishes, cleaning up, showers and even teeth brushing is an important part of any RVing adventure.

It is with no argument that having a carbon water filter will be a long-lasting use for your on the road hydrating needs.
Those who bought our Carbon Water Filter also added these
Bring these items with you on your next outdoor trip to ensure a safe and secure adventure